I. The Love of God

"We love Him because He first loved us."
I John 4.19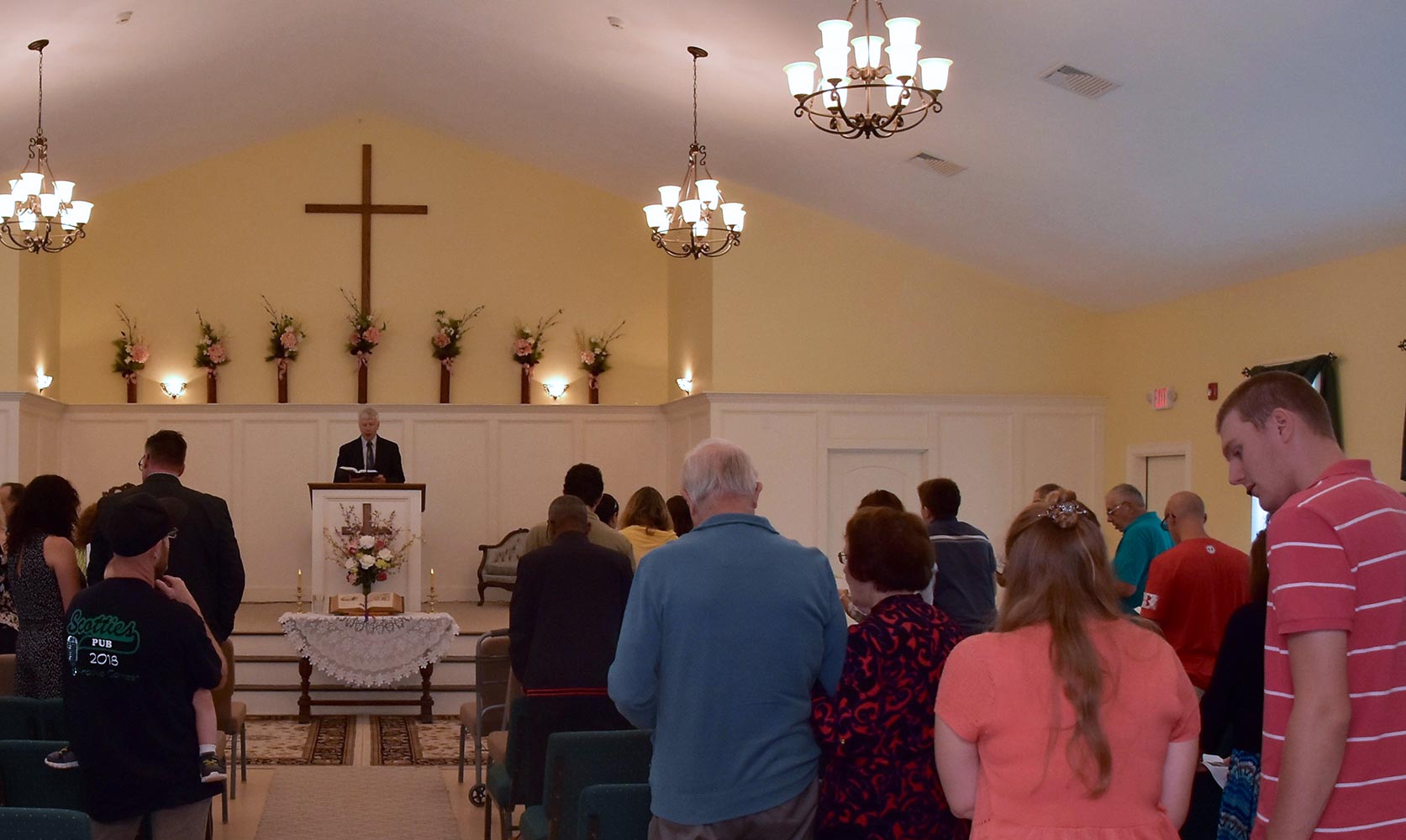 In Worship; "And they continued steadfastly in the apostles' doctrine and fellowship, in the breaking of bread, and in prayers." (Acts 2.42) The biblical record has set the standard for expressing our love for God in worship. Where God's Word is faithfully proclaimed, God's people need no other incentive to gather there. We take care that worship does not become a forum for self-expression, but for self-examination. Sunday worship at LCF focuses only on the Word of God, the sacraments of God, the praises and prayers of the faithful, and the fellowship of His people.
In Song; "Let the word of Christ dwell in you richly in all wisdom, teaching and admonishing one another in psalms and hymns and spiritual songs, singing with grace in your hearts to the Lord." (Colossians 3.16) We sing together those traditional and modern hymns and choruses that reflect the truth of Scripture and the honorable deportment of the believer. For love "does not rejoice in iniquity, but rejoices in the truth; ( I Cor.13.6)"
As Families; "But I will establish my covenant with you; and you shall go into the ark, you, your sons, your wife, and your sons' wives with you." (Gen.6.18) It was always God's design for His people to walk with Him together as families. We have provided a place where parents and their children may worship together. God saved Noah with his sons. Both generations endured the trial of the ark together, and they received the blessing of their salvation together. The only enticement offered to the sons to remain with their parents was the vast devastation that they could see when they opened the ark' s window. If we desire our children to walk with God they must first be content to walk beside us.