Welcome to Lakeville Christian Fellowship

Visitors are welcome to any of our meetings for worship or fellowship. It is our desire that any true seeker of a deeper relationship with Jesus Christ will find an answer to prayer through our ministries and the loving hospitality of the Lord's people at the Lakeville Christian Fellowship.
Lakeville Christian Fellowship
1 Wind Rush Hollow Road
Lakeville, MA 02347
All are welcome to join us for our Worship Service every Sunday at 10:00 am.
At LCF you will find:
Cultivating lives of prayer and worship
Recovering our glorious Christian Heritage
Honorably exercising the spiritual gifts
Parents and children worshiping together
Practical teaching for young adults
Learning to defend the faith
Doctrinal purity
Loving Accountability
High Moral Standards
Systematic theology
Abundant hospitality
Devout believers
Sincere friendships
Biblical leadership
Donations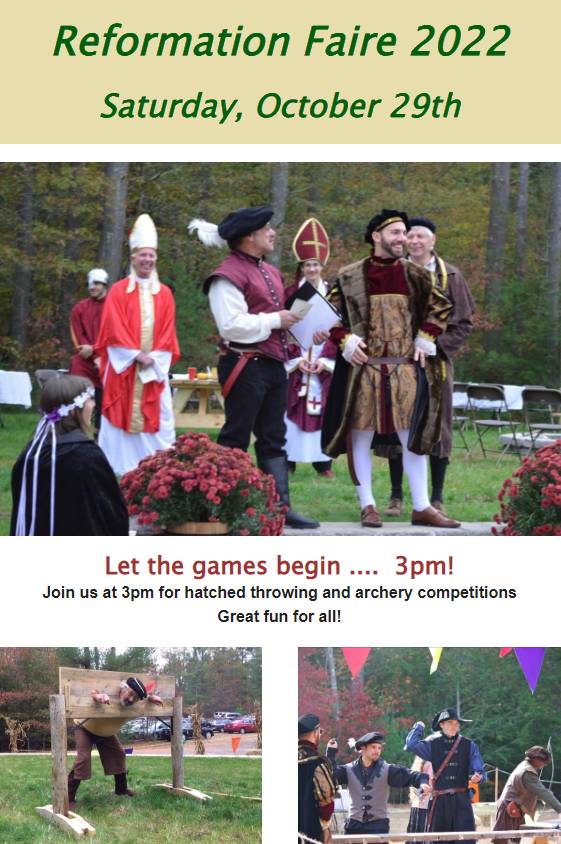 Please join us as we celebrate the Protestant Reformation of 1517 with food andfestivities reminiscent of the 16th Century.